She could be a doctor in the USA, Europe, Africa, the Middle East, or anywhere else in the world, but Dr. Meryl "Mimi" Kallman chose Indonesia 15 years ago and has never looked back. Dr. Meryl came to Indonesia following her experience volunteering in rural India with a focus on infectious viral diseases, and in Kenya concentrating on internal medicine, obstetrics, HIV and tuberculosis, and as a surgical intern with trauma patients. She has since received medical degrees from the Universitas Pelita Harapan (UPH), certification in Tropical Medicine from Johns Hopkins Bloomberg School of Public Health, and is now an Indonesian citizen.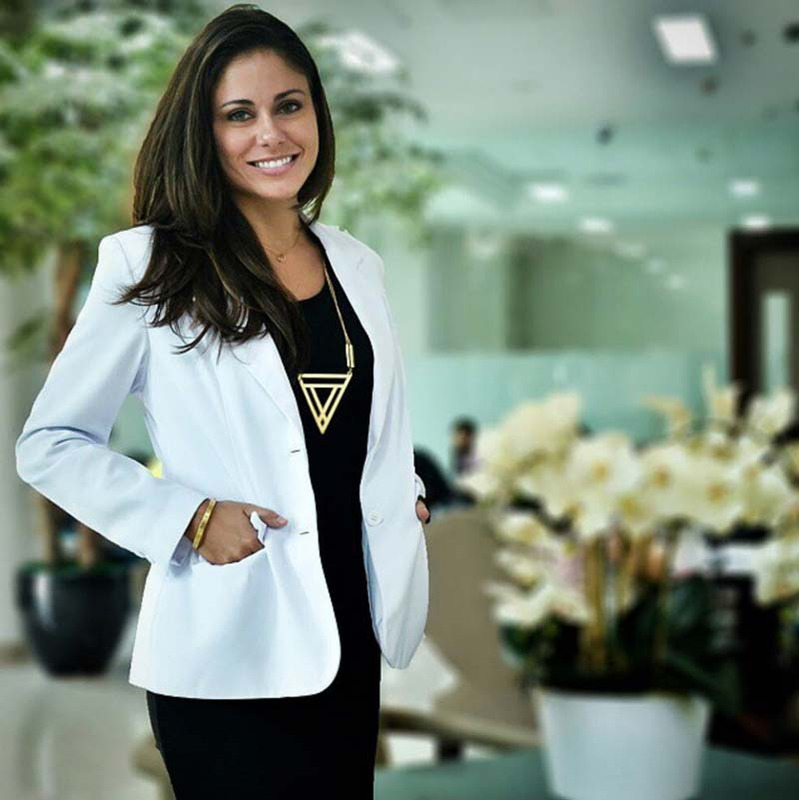 "After spending some of my childhood here," Meryl says, "I came back to Indonesia in 2007 intending to stay for six months working at a medical research facility, get some life experience, build my resume, and go back home to the USA. It turns out six months was too short and that my home is here. After 15 years I am still as in love with this country as I ever was".
Dr. Meryl has moved up in the world and is now introducing breakthrough immunotherapy programmes that bridge some of the best practices between Eastern and Western medical technology, Yet she still fondly recalls some of her early days in Indonesia. "At UPH I was in a world-class facility, with world-class professors, surrounded by people who taught me that you can be competitive and supportive at the same time. Not to mention, I made some of the most precious friendships of my life at UPH. And they're all doctors now, which has its perks".
Completing her clerkship at Rumah Sakit Polri (Police Hospital of Indonesia), played an immeasurable role in Meryl's development as a doctor. "I credit my ability to practice medicine in Bahasa Indonesia to RS Polri. The hands-on role that I had made me a better prepared young physician than if I was abroad. Coupling that with volunteering at all types of healthcare facilities in Indonesia, I feel blessed to have had a well-rounded education with experiences at 20-years-old I could only dream of.
Fast forward to today and the medical world is still discovering the after-effects of Covid-19 on people. As more and more 'long-Covid' patients relate their symptoms to her, Dr. Meryl's work on viral infections and strengthening the immune system is timely. "We are just learning about how chronic symptoms can be present in so-called "long haulers". In my practice I see some people who have "recovered" still experience cardiopulmonary, neurological, and olfactory symptoms, as well as fatigue, the list goes on and on. And now there is clinical data to support that.
"This further highlights the importance of maintaining a strong immunity, through vaccination, vitamin supplementation, a healthy diet, hormone balancing, exercise, and other preventive measures. And I would be remiss if I didn't mention the plethora of other vaccine-preventable illnesses that have taken a back burner over the last couple of years for fear of visiting a healthcare facility, or have been forgotten as we've been laser-focused on Covid. Measles remains a big problem in Indonesia, with cases expected to rise as a result of the pandemic. Polio outbreaks are occurring in places where polio has long since not been a problem.
"While viruses may be fleeting and this pandemic is hopefully coming to a close, let's not lose track of the lasting implications these viral infections may have for those of us who are lucky enough to survive them."
In the next issue of Now! Jakarta we will take a closer look at Dr. Meryl's immunotherapies, her concept of 'wellness' and a holistic approach to treatment not only with medication, but also with lifestyle counselling, diet, and nutrition at the OYA Clinic.