From 18 to 22 October 2023, the Ubud Writers and Readers Festival (UWRF) will take over Bali's cultural capital for its 20th year running. There will be 150 storytellers — from writers and poets to activists and musicians — descending upon Ubud over the four days, all of whom will feature on over 50 panels, talks and performances.
Though the insightful panels are the core of the program, the festival offers a huge range of experiences that span musical and theatrical performances, a film program, children's events, art exhibitions and also masterclasses. This invites those with wide-ranging interests to take part.
The peak of the festival's offerings are the Special Events, highly curated experiences featuring acclaimed writers, experts and guests. These Special Events go beyond the books, inviting participants to explore deeper, be it literature, food or even Ubud and its surroundings.
Here are some of the great Special Events taking place at UWRF 2023:
Annabel Crabb's Book Club
Enjoy a rare opportunity to join Annabel Crabb's renowned Book Club, a wildly popular literary initiative, at the elegant Kappa Senses Ubud. Crabb will open a discussion with Veronica Sullivan on Ian McEwan's renowned book, The Child In Time, sharing her insights and thoughts, infused with her insatiable wit. A lavish afternoon tea will be served to add sustenance to the conversation, providing delicious nourishment and the perfect backdrop for this once-in-a-lifetime opportunity.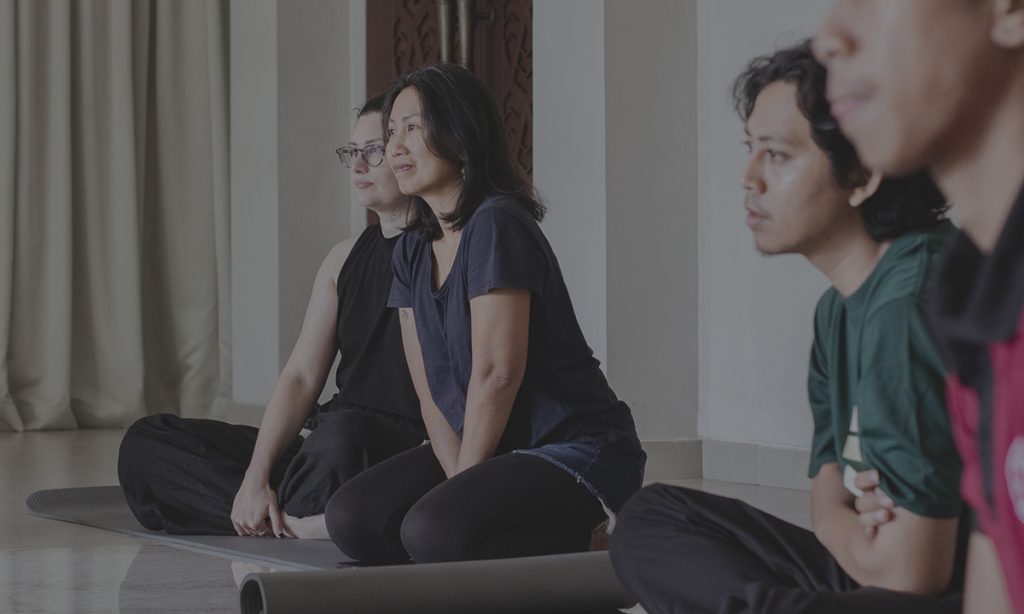 Prose, Poetry and Poses
This mindful fusion of experiences takes place at Ubud's legendary Yoga Barn. Nurture your mind, body, and soul through this seamless blend of verse and prose, where the art of language and movement unites to create a symphony of rejuvenation and inner peace. Poet Rain Chudori and Illya Sumanto will join yoga teacher Francie La Flow in a synergy of movement and words to bring you into your body and a state of restfulness.
Bird Watching with Darryl Jones
Explore Ubud through a new lens with this early morning bird-walking tour, hosted by Darryl Jones. Walk the famous Tjampuhan Ridge and witness the colours of up to 30 spectacular bird species, including the majestic Java Kingfisher, Scarlet-headed Flowerpecker, Java Sparrow, and Black-winged Starling. Conclude the tour in the village of Bangkiang Sidem with a Balinese breakfast and more conversation.
A Night in the Amazon
Enter the extraordinary world of the Amazon with an evening filled with magical stories and insights. Wade Davis, Helena Gualinga and Carlos Castaño, will tell their tales about the Amazon's intricate web, its cultural heritage, indigenous peoples, and the wisdom that lies within its depths.
Held at Indus, prepare to be inspired by their passion for this unique ecosystem and the importance of its preservation as they transport you into the fertile heart of the Amazon. Feast on cocktails, mocktails and plant-based canapes while being captivated by these incredible tales of the Amazon, moderated by John Pabon.
Writers Speak, Cocktails Flow, Stories Glow
Join a special after-hours reading featuring the stories and poetry of talented young Indonesian writers at KAWI UBUD, the village's hippest, mood-lit bar. Enjoy refreshing highballs and cocktails made with locally sourced ingredients exclusively for the Festival. 'KAWI,' in Sanskrit, means 'poet,' the oldest literary language spoken from central Java to Bali and Lombok. Expect an extraordinary night of seductive language and liquid ingenuity in this intriguing village hideaway.
That is just the tip of the iceberg when it comes to the festival's list of Special Events. There is much more to explore, including a three-course lunch with cultural anthropologist, Wade Davis, at the Banyan Tree Escape; a 'Fest of Singapore Malay Flavours' at Casa Luna, featuring Khir Johari; an evening of poetry and spoken word at the artistic boutique hotel, Titik Dua.
Discover a rich variety of programs and events taking place at the Ubud Writers and Readers Festival 2023. Explore their full program here, and don't forget to secure your tickets – available online.