In a change from its usual practice of interviewing G20 countries Ambassadors, this issue we bring you the charming – and as you will read – very experienced Ambassador from Sri Lanka to Indonesia. Mme. Yasoja has a very diverse background from the creative industries the legal profession , making her an ideal diplomat! Her relaxed and friendly manner allowed NOW! Jakarta publisher Alistair Speirs to get a real insight into the history of Sri Lanka's relationship with Indonesia and the current state of affairs. Read on and find out more about this small but important island nation.
AGS. Thank you for being with us today. Can we start by asking you to tell us about your background and your career? How long have you been in Indonesia and where have you served before.
YG. I am a career diplomat with 26 years of experience in the Ministry of Foreign Affairs of Sri Lanka and Sri Lanka overseas missions. I have been Sri Lanka's Ambassador in Jakarta since July 2019. Immediately prior to my assignment in Jakarta, I served in the Ministry of Foreign Affairs of Sri Lanka as the Director-General of the South Asia Division. Prior to this, I served as High Commissioner in Dhaka, Bangladesh and Consul General in Guangzhou, China where I established the Sri Lanka Consulate General. I have also been posted to the Sri Lanka High Commission in New Delhi, India and the Permanent Mission of Sri Lanka to UN Headquarters in New York, USA.
Prior to joining the public service, I worked briefly in the private sector in Colombo, as a copywriter at J. Walter Thompson and as a Brand Manager at Unilever. In terms of academic background, I have an LLB (Hons) degree in the Law from the University of Warwick in the UK and a Masters Degree in Foreign Affairs and Trade from Monash University in Australia.
AGS. The history and cultures of Sri Lanka and Indonesia are very similar in many ways, but what has the relationship between the countries been like over the years?
YG. Sri Lanka and Indonesia share civilizational, cultural and religious links which date back several centuries. Historical relations between Sri Lanka and the countries of South East Asia span thousands of years and began as a result of the maritime trade between China and the West. From ancient times, Sri Lanka enjoyed a central position in all the main sea routes of Asia, which enabled the island to serve, in the words of Cosmas Indicopleustas as the greatest emporium in those parts. A number of maps and travel accounts bear witness to the importance of Sri Lankan harbour towns and cities on the maritime trade routes of antiquity. Various Greek, Italian, Arabic and Chinese manuscripts and cartographic documents illustrate the geography of the Island of Sri Lanka and its potential harbour facilities available to seafarers from South East Asia; the Indian subcontinent, Europe, China and the Arabian Peninsula.
An important example of Sri Lanka's socio-cultural relationship with South East Asia is the Sri Lankan Malay community which originated in Indonesia and is a vital part of Sri Lanka's cultural mosaic that has enriched its history and civilisation. The ancestors of the present day Malay community of Sri Lanka arrived mostly during the period of the Dutch colonial rule. The early Sri Lankan Malay population was comprised significantly of the Javanese ruling class who were exiled to the island by the Dutch in Java.
When the Kingdom of Ruhuna was established it received many travellers and traders from Indonesia who sought anchorage in the natural harbor at Godawaya, Ambalantota. The ships or large boats these traders travelled in were called "Sampans" and "thota" means port or anchorage so the port where sampans anchor came to be known as "Sampantota". After some time the area became to be called "Hambantota." Javanese seafarers settled in Hambantota and the town still has the largest concentration of Sri Lankan Malays, Sri Lankans of Indonesian origin. A few still speak Javanese.
During the 7th Century, Sri Vijaya was a centre of Theravada Buddhism. Therefore it is logical that Sri Lanka and the Sri Vijaya Kingdom had close connections, at least regarding exchange of religious knowledge. There is evidence in the form of inscriptions and art objects possibly from Sri Lanka as well as reports of foreign visitors which prove the existence of contacts between Sri Lanka and Sri Vijaya. But in depth details of the nature of these contacts are limited.
In the post-independence period, Sri Lanka and Indonesia worked together with India, Pakistan and Myanmar as the five Asian Powers that worked towards Asia-Africa Solidarity; the seminal Bandung Conference in 1955 and the subsequent Non Aligned Movement.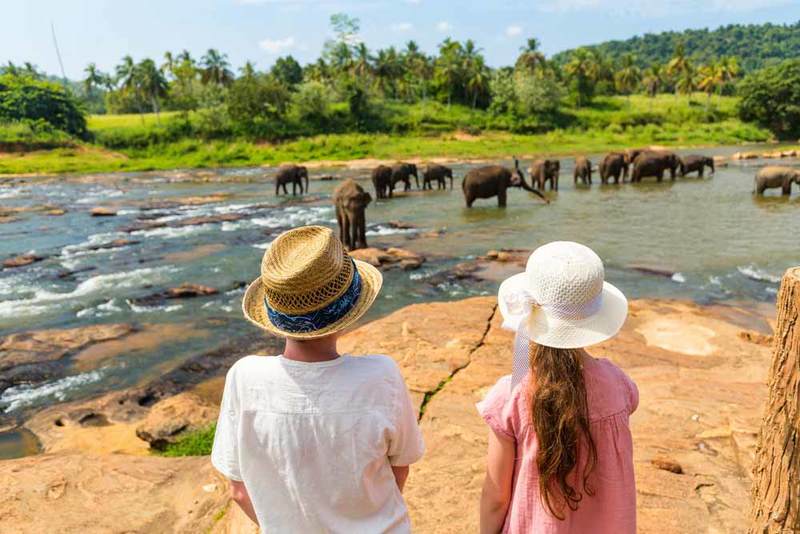 The bilateral relationship was significantly strengthened following State Visits by former President Maithripala Sirisena to Jakarta in 2017 and by President Joko Widodo to Colombo in 2018. President Widodo commenced his very successful South Asian tour in Colombo.
Bilateral Cooperation between our two countries is multi-faceted covering the economy; defence; fisheries and agriculture; education and culture amongst other areas.
Some of Sri Lanka's top companies have invested in Indonesia and created hundreds of jobs for Indonesians. These companies include Haycarb and Silvermills, which are both in value added coconut based products; Expolanka and Hayleys Advantis, which are both in logistics; MAS which manufactures garments for several well known brands; LOLC which is in financial services and Goodhope which is in the plantation sector. Several Indonesian companies have invested in Sri Lanka such as Kalbe Farma.
AGS. What are your current most important issues with Indonesia at the moment? What are the plans for the future to expand the relationship?
YG. Sri Lanka and Indonesia are working towards signing a Preferential Trade Agreement with each other. Trade between our two countries has witnessed steady growth but is still way below potential. Sri Lanka has many world famous products that we export to countries around the world such as a variety of tea products; IT products; gems and jewellery; food products and seafood, which we would like to sell to Indonesia and having lived here for a few months now I realize that Indonesia manufactures many quality products that people in Sri Lanka would like to buy.
I would encourage the business communities of the two countries to work closely together to create mutual prosperity, whether it is through trading with each other; entering into joint ventures; investment or public private partnership. There is unexplored potential in terms of economic cooperation between our two countries including in the maritime sphere, as neighbours in the Indian Ocean.
I have had a "Covid Posting" and for two years was not able to meet a lot of people in Ministries in Jakarta in particular. Now that many of the restrictions have been eased, due to the Government of Indonesia's effective handling of the COVID situation, my team and I are enjoying visiting Senior Officials in Ministries we did not have the opportunity to engage with before and are exploring strengthening existing cooperation as well as developing cooperation in new areas, for instance the maritime field.
Sri Lanka and Indonesia celebrate the 70th Anniversary of our relationship this year. The relationship between the two countries is warm and our countries share priorities in the international arena, dating to their membership of the Non-Alignment Movement and a shared outlook on socio-economic development and international relations.
AGS. Sri Lanka is a popular tourism destination. Please recommend some places to visit in Sri Lanka
YG. Sri Lanka's breath taking scenery; centuries old heritage and spectacular culture have earned the country many international endorsements as a travel destination to put on one's "bucket list": Sri Lanka is "One of the Best Countries to Travel to" in "Conde Nast Traveller 2021 Reader's Choice Awards" and "One of the top 25 islands" voted by readers of "Travel and Leisure" magazine for 2021. According to the "Global Wellness Institute", Sri Lanka ranks at the top of the world's Wellness Tourism Destination for 2021 One of the reasons Sri Lanka is such an attractive travel destination is that it offers a lot of diversity within a relatively small area.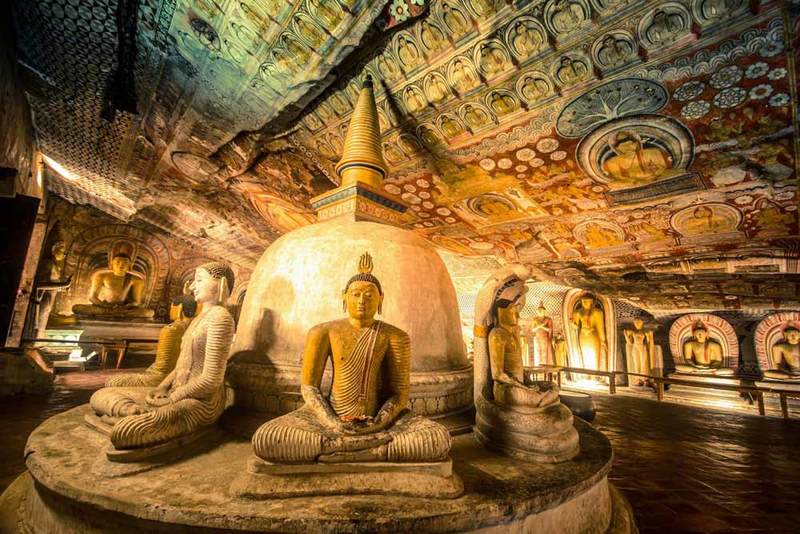 Sri Lanka has 8 UNESCO World Heritage Sites, which include the ruins of palaces, temples and ancient cities in Anuradhapura; Polonnaruwa and Kandy; the rock fortress of Sigiriya one of the New 7 Wonders of the World according to "Bloomberg" and the pristine Sinharaja rainforest.
You can see the biggest mammal on earth, the elephant, in Sri Lanka in one of our many national parks, spread throughout the island as well as the biggest mammal in the sea, the blue whale, just off the shores of Sri Lanka. One can see the highest density of leopards in the world in Sri Lanka's Yala National Park.
We have emerald green tea plantations in the centre of the island, where you can enjoy a cup of world famous Ceylon Tea, fresh from the plantation. Sri Lanka is becoming a popular destination to experience its unique culinary scene and was "Explore BBC's Top Choice of Good Food Trends" in 2019.
Sri Lanka offers adventure sports such as surfing; jet skiing and white water rafting, as well as a variety of golf courses and hiking destinations.
So whatever your idea of a memorable holiday is, it is well worth exploring all that Sri Lanka has to offer.
Sri Lankan Airlines flies direct from Jakarta to Colombo four times a week and flight time is around four and a half hours. CNN's "Where to Travel in 2022" featured Sri Lanka's cosmopolitan commercial capital, Colombo, just to share some recent international accolades.
AGS. Other than your diplomatic duties, what are your favourite things to do in Indonesia and places to go?
My favourite thing to do in Indonesia is to travel. Indonesia is such a diverse country and so rich in cultural and natural heritage. The trip I enjoyed the most recently is a visit to Sumatra, which included Medan; Bukit Lawang; the Karo Highlands; Lake Toba and Bukittinggi. Sumatra is stunning in terms of natural beauty. I was lucky enough to see one orangutan in Bukit Lawang. I really enjoying exploring and learning more about the Batak and Minangkabau cultures with their amazing architecture and textile heritage.
I visited Borobodur to attend the commemorative event organized by WALUBI on the occasion of Waisakh and the lighting of lamps for peace, including hundreds of lampeons, by Indonesian people of all religious denominations was truly inspirational and will stay with me long after I leave Indonesia.
Jakarta itself is a lovely city to have had the privilege to call home for the last three years. Jakarta offers history, culture and world class shopping malls amongst other attractions and I enjoy the energy of the city.
Like all foreigners who live here, I have enjoyed being introduced to Indonesia's food culture and I'm a particular fan of Padang cuisine, because it is very similar in flavor profile to the food we eat in Sri Lanka.
Last but not least, one of my favourite things about living in Indonesia is Indonesian people, who are so friendly and welcoming to all their foreign visitors.
NOW! Jakarta thanks you for this interesting and far-reaching interview and recommends to all reader to visit the beautiful island as the travel channels open up again.