Mr. Mello Barreto, known for a long diplomatic career, will exchange best practices and discuss solutions with 37 cities representatives in order to address sustainability challenges in the post pandemic era.
Mayors and senior officials from U20 cities, around the theme "Recover together, recover stronger", will gather in the 2022 cycle to call on G20 leaders to address the most pressing challenges the world is facing – including the climate and energy crisis, global inequalities, geopolitical instability and the rise of disruptive technologies. In his first visit to Jakarta, the Deputy Commissioner of International Affairs, Ambassador Fernando de Mello Barreto, will attend the U20 Summit representing the Mayor of São Paulo, Ricardo Nunes.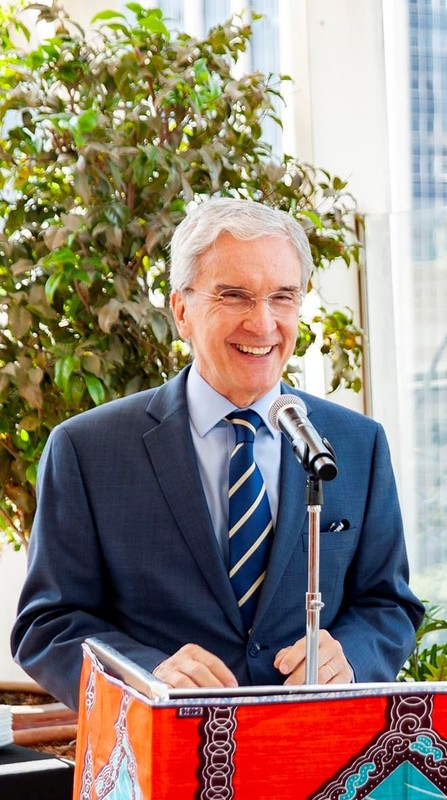 The Communiqué elaborated among the U20 Mayors Summit cities representatives will express recommendations to national governments of G20 on the most urgent urban issues. The Communiqué's recommendations will be handed over to the upcoming G20 Leaders' Summit, which is set to take place in Bali on 15-16 November 2022.
"The meeting in Jakarta will provide an excellent opportunity for São Paulo to share experiences with cities from the most developed countries in the world. Collectively, we will try to find ways to face urban challenges, achieve economic and social recovery and thus attain the United Nations 2030 Sustainable Development Goals", explains the Ambassador.
As a Brazilian diplomat, Ambassador Fernando de Mello Barreto served in ten postings abroad: four in Europe, five in the Americas and one in the Pacific. He has headed half of those postings, which includes two Embassies (Australia and Russia) and five Consulates (London, Boston and Hartford). In 2021, he joined the municipal government to serve as Deputy Commissioner of International Affairsin São Paulo, alongside with Commissioner Marta Suplicy, a former Mayor from the city.
Mr. Mello Barreto also has an important academic activity, having taught International Law at the University of São Paulo and Diplomatic History at the Rio Branco Institute, Brazil's diplomatic academy. He wrote five books, four on diplomatic history and one on comparative law, and published several articles and book chapters on those matters. In September, he is expected to release a new article on the Abolition of Slavery in Brazil from an international perspective and to publish his new book "Diplomacy: Theory and Practice".
U20 Jakarta 2022:
Urban 20 is a city diplomacy initiative that brings together the most important cities from G20 member states to discuss global development issues.
Created in 2017 under the leadership of the Mayors from Buenos Aires, Horácio Rodríguez Larreta, and Paris, Anne Hidalgo, the Urban 20 (U20) provides a forum for cities to engage in the Group of 20 (G20), enhancing the role of cities as global economic and political leaders.
The U20 has been chaired by Buenos Aires and Paris (2018), Tokyo (2019), Riyadh (2020), Milan and Rome (2021), and now Jakarta (2022), and counts with the support of the cities network C40 and UCLG.
Contact and more information:
+55 61 98205 4843