The Jakarta-Bandung high-speed railway is scheduled to undergo dynamic-testing in November 2022, coinciding with the G20 presidency. This is a form of friendship and comprehensive strategic partnership between Indonesia and China.
The Jakarta–Bandung high-speed rail or KCJB (Kereta Cepat Jakarta-Bandung) project is one of the strategic partnership projects within the framework of Indonesia's Global Maritime Axis and China's Belt and Road Initiative. This cooperation will be an important milestone for both countries. For China, this is the first high-speed rail project that fully adopts Chinese systems and technology to be shipped overseas. Indonesia itself will later become the first country to have a high-speed rail transportation mode in Southeast Asia.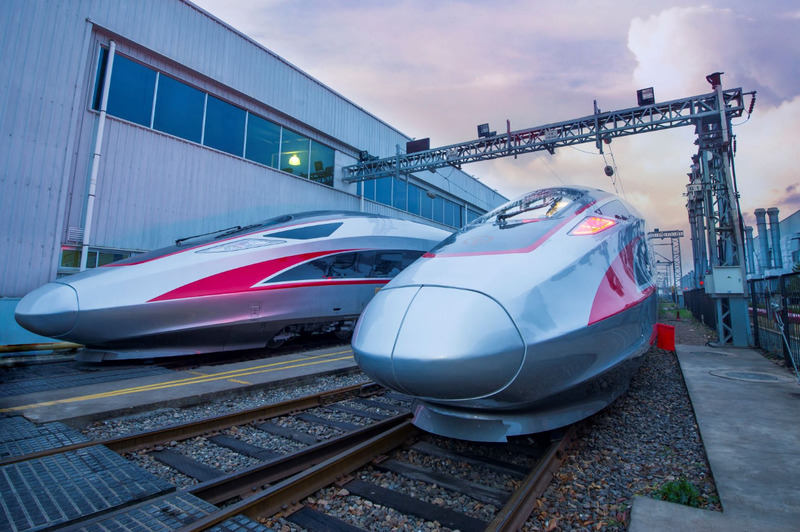 The government is targeting the project to undergo dynamic tests in November 2022 and so to coincide with the implementation of the G20 Presidency. The target was conveyed in line with the delivery of the Electric Multiple Unit (EMU) series or trains for the KCJB project from China to Indonesia on 5 August. A series of 11 trains arrived in Indonesia after completing static and dynamic testing at their production sites in Qingdao, Shandong province by CRRC Sifang.
"This project is a form of Indonesia-China friendship which is always discussed in meetings of the two countries. For that, let us support this KCJB project so that it can run well and sustainably," said Minister of Transportation Budi Karya Sumadi.
The minister explained that KCJB adopts high technology, namely Grade of Automation (GOA) Level 1, and has a slim design so that it can support the acceleration or speed of the train which can reach 350 km/hour. Later, KCJB will serve as many as 68 trips per day and stop at four stations: Halim, Karawang, Padalarang, and Tegal Luar which is each station will be integrated with mass transportation modes in each region. The travel time if it departs from Halim Station directly to Tegal Luar Station is 36 minutes, while if it stops, it will be 43 minutes.
"The travel time from Jakarta to Bandung only takes 36-45 minutes. Previously it took approximately 2.5 hours to reach the destination," The minister said.
The presence of KJCB as an environmentally friendly mass transportation, with a good level of safety and security as well as time efficiency, is expected to further increase public interest in using public transportation rather than private vehicles.
"Therefore, I urge the speed of construction time and system integration to be accelerated, so that the benefits that have been waiting for the train users can immediately be felt," the minister continued.
The construction was carried out on a massive scale to pursue operational targets in end of 2022. Of the total length of high-speed railway lines, more than 80 km of them have elevated structures while the rest are 13 tunnels and subgrades. Several temporary facilities such as Batching Plant and Casting Yard were built at several critical points to support the acceleration of the construction process.
One series of KCJB can carry 601 passengers. They will be divided into three classes, namely VIP (18 people), first class (28 people), and second class (555 people). One KCJB series itself will consist of eight carriages with a total length of 208.95 meters.
It is estimated to serve 31,125 passengers per day and will operate 68 high-speed trains with 11 train sets. Operational time starts at 5.30 am and finishes at 10 pm.
China has operated the fastest train, the Shanghai Maglev with a speed of 430 km per hour or 267 miles per hour (mph) on 1 January 2004. The train that moves above the magnetic field operates on a magnetic levitation track in Shanghai city.
China also has a Harmony CRH380AA with a speed of 236 mph. The train, which connects Shanghai and Nanjing, has been in operation since October 2010. Apart from China, countries such as France, Italy, Spain, Japan, and Germany have also operated high-speed trains.