International standup comedy superstar Jim Jefferies will return to Indonesia this month with his Moist World Tour. Jim last came to Indonesia in 2019 with his Night Talker World Tour which sold out quickly in both Jakarta and Bali. Jim was scheduled to come to Indonesia in 2020 but that show was delayed by the Covid pandemic. Jim will appear in Jakarta on December 17 2022 at the five star Kuningan City Ballroom, and in Bali on December 18 2022 at the five star Trans Resort Ballroom.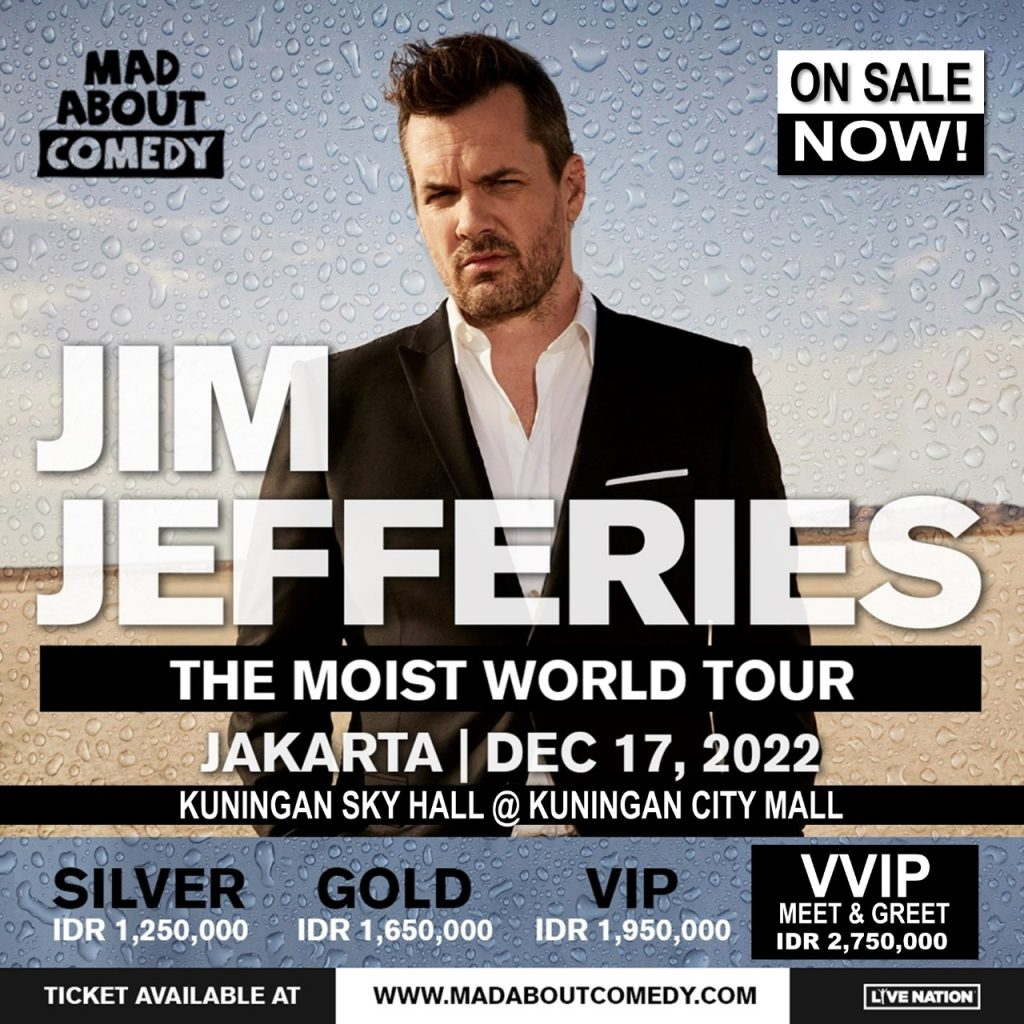 On this tour Jim will be supported by international standup comedy stars JJ Whitehead (Canada) and Forrest Shaw (US), making this a truly international comedy extravaganza.
Jim Jefferies started gaining international attention in 2007 when his provocative material caused him to be attacked on stage while performing at the Manchester Comedy Festival. His name skyrocketed in the United States in 2009 after his debut HBO Special entitled I Swear to God. Following the release of the Netflix Special Freedumb in July 2016 he embarked on The Unusual Punishment Tour which included all new material. In January 2018 Jim re-released a Netflix Special titled This is Me Now which was recorded at London's Hammersmith Apollo. Jim was awarded Best Comic of the Year at the Just for Laughs Festival in 2019, and at the end of that year he launched The Oblivious Tour which encompassed Europe and North America. Jim's ninth comedy special Intolerant was released on Netflix in 2021.
Tickets for The Moist Tour can be purchased at www.madaboutcomedy.com and www.megatix.co.id