Pasar Baru is hardly new as its name implies, it has a long history of trade that stretches way back in time, in fact it is a memory that cannot be separated from the history of Jakarta. Most of the shops are able to tell the long history of doing business in the area, including Hariom's which now has a new look that also refreshes the appearance of the capital's oldest shopping area.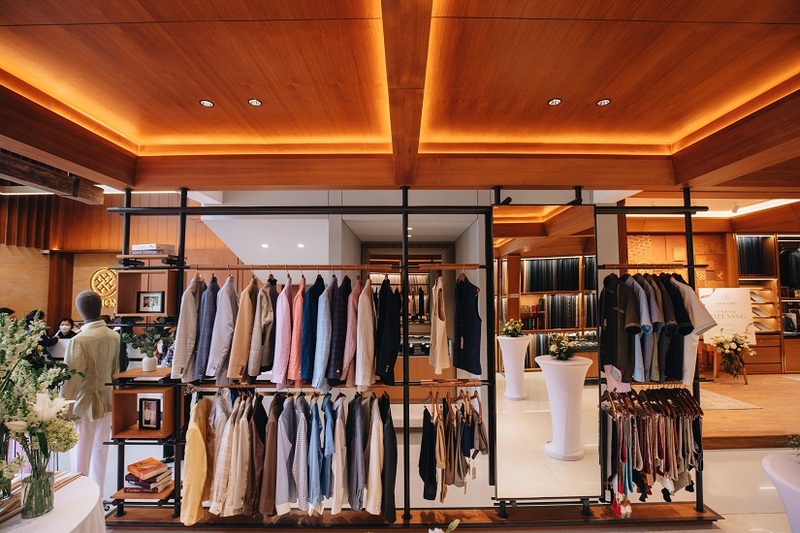 Pasar Baru has evolved from a long history. It is an area that was built in the 19th century (probably in 1820), shortly after the Governor General of the Dutch East Indies, Herman Willem Daendels (1801-1811) started a big breakthrough in moving the center of government which was originally in Oud Batavia – Old Batavia or Kota Tua- was moved to Weltevreden, the area around Lapangan Banteng.
One famous tourist guide, Java the Wonderland describes Pasar Baru in a reference, "Exit the hotel, cross one of the Molenvliet bridges, and walk along Jalan Raya Berendracht to the New Church (Nieuwe Kerk), which is nearby a large temple, and from Passer Baroe to Goenoeng Sahri."
The book Java the Wonderland was written by Vereeniging Toeristen Verkeer Batavia to capture the unique beauty of the past Indies (Indonesia). And Pasar Baru -formerly Passer Baroe- is one of the locations that tourists must recommend when visiting Jakarta.
By the time of Daendels, Pasar Baru was built to meet the needs of Europeans and Dutch citizens who were increasingly coming to Batavia. At that time, many Europeans had settled around Jalan Rijswijk (Jalan Veteran), Noordwijk (Jalan Juanda), Pecenongan, and over to Pintu Air.
In the 1920s, the sights of the Pasar Baru area were filled with motorized vehicles owned by wealthy Europeans or natives (pribumi) which brought them to shop in its Chinese and European architecture style's stores. At that time, the usual sado (two-wheeled horse-drawn carriage) and carts began to be marginalized.
The fame of Pasar Baru lasted until 1970. The lack of development of modern malls or shopping centers at that time was a blessing for Pasar Baru. Until now, despite the growing number of modern shopping centers and clothing boutiques, coupled with the increasing number of e-commerce, which spurs customers to shop online, Pasar Baru still has its charming as a famous shopping center. It still collects the old shops that still survive and it as a textile shopping destination and tailor suits never faded. Indian shops that have been known since colonial times as reliable textile sellers and tailors can still be found. Well-known writer and journalist, Mochtar Lubis describes the textile trader in several fragments of his novel entitled Senja di Jakarta (Twilight in Jakarta) published 1963.
Like Hariom's Tailor and Textile, which has been around for more than eight decades serving customers in the area. Keeping up with the times, Hariom's Tailor and Textile that has long been the destination for men looking to invest in impeccably tailored made-to-measure bespoke suits, with a contemporary spirit, it has revamped itself by undertaking a stylish renovation of its heritage showroom, freshening the front of Pasar Baru.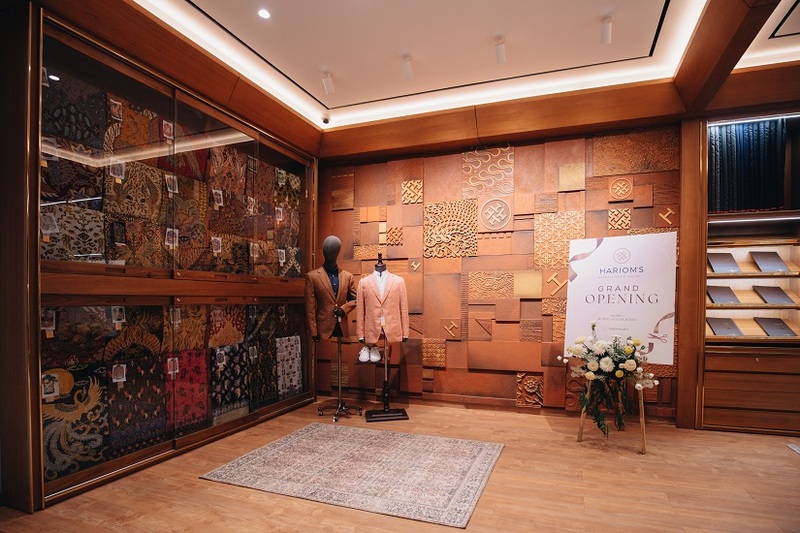 The showroom combines a historical location with modern interior to exemplify the brand's commitment to bringing a contemporary twist to old-world tailoring. The mixed structures of steel and wood, vaulted ceilings, large windows and unusual furniture provide a comfortable and luxurious atmosphere for its customers. Those who enter the new-look showroom will find artful seating areas, spacious fitting rooms, intimate VIP areas, and a private function hall available for booking.
Shabad Vaswani, who is the fourth generation who is now in charge of Hariom's business, said Hariom's was founded by his great-grandfather Navalrai Vaswani and his son Shewakram Vaswani who started the business in 1937 with the first store in Surabaya at Jalan Blawurran until the business moved to Pasar Baru and brought the great-grandfather's business values that instilled a house philosophy built on premium standards of cutting and tailoring, creating quality garments and became a fast favourite amongst Jakarta's elite.
Following the path, Hariom's soon widened its product to traditional formal attire, such as handcrafted batiks, safari suits, shirts, tuxedos, overcoats, ceremonial suits, and anything else customers believe requires fine tailoring, include exclusive ready-to-wear line.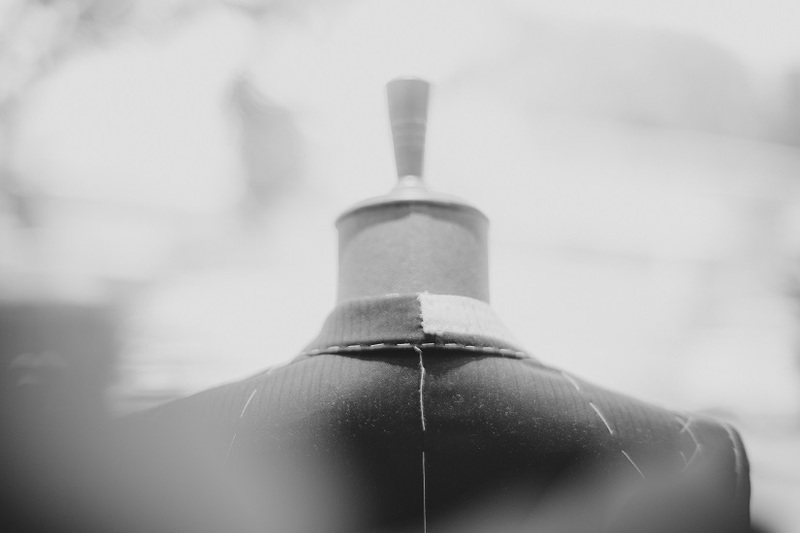 Hariom's sets for contemporary tailoring by infusing traditional cutting and tailoring techniques with minimalist and functional design. This unconventional interpretation of menswear tailoring. The cut, colour, and garments is carefully chosen to meet the customer's personality and lifestyle demands, which in turn, builds on its reputation as a steadfast and high-quality brand. The modern showroom, over the years, is the house of numerous ties with Europe's finest mills, including the prestigious Cerruti, Dormeuil, and Holland & Sherry.
A handcrafted suit at Hariom's takes approximately 55 hours to create and evolves from a variety of traditional elements. Full canvas pre-washed for the best results, shaped collars and padded lapels. Yards of the finest fabrics and lining and cotton threads, it finishes off with the hand detailing of customers choice -pick stitching, functional button holes, mother of pearl buttons, embroidery of names and many more. Initial consultations can take place in the comfort of a customers with a guaranteed delivery date of only seven days. One-day orders are also accepted withstanding the same bar of excellence.
A home-service is also available for those who prefer to acquire crafted Hariom's suit in the comfort of customers' own homes.
Hariom's Tailor and Textile
Jalan Pasar Baru Selatan No. 1
Central Jakarta, 1070
W: www.hariomtailors.com
IG: @hariomstailor