"Sustainable forest management is the stewardship and use of forests and forest lands in a way, and at a rate, that maintains their biodiversity, productivity, regeneration capacity, vitality and their potential to fulfil, now and in the future, relevant ecological, economic and social functions, at local, national, and global levels, and that does not cause damage to other ecosystems." – As defined by Forest Europe and adopted by the UN Food and Agriculture Organization (FAO)
That definition of sustainable forest management (SFM) is a tall order for any company involved in forest management in Indonesia, or anywhere around the world. With all the bureaucracy, changing regulations and requirements, a guiding hand toward certification of a company's forest resource management activities as sustainable is a must if they are to compete internationally.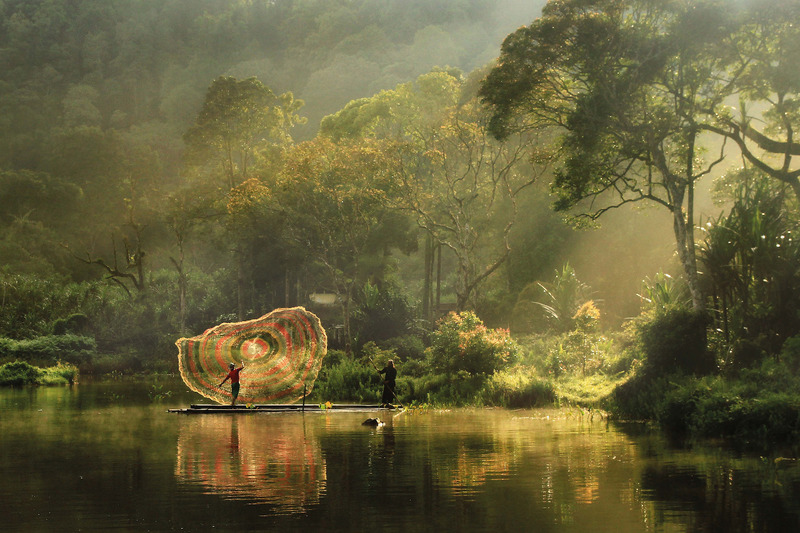 Providing that certification of sustainability for forest management in Indonesia is PT. AJA Sertifikasi Indonesia. Established in 2012, AJA's intent and purpose is to implement systems audits that improve the systems and quality standards of forestry companies in this country. As the term suggests, a systems audit examines if a company's or organisation's systems are operating properly. If they are, the system's intended outcomes are likely being achieved. Receiving AJA certification as sustainable, as required by many governments and consumers overseas, allows Indonesian forestry companies to more effectively compete in world markets.
PT. AJA is the Indonesian representative office of the AJA Europe Group of companies headquartered in the U.K. AJA Europe is a uniquely independent certification body operating from a global network of offices providing third-party certification and training services at the local level. With offices worldwide, the AJA Europe Group is particularly associated with the provision of certification audit services with a wide range of product certifications under the International Organization for Standardization (ISO).
PT. AJA Sertifikasi Indonesia performs third-party assessments of sustainable forest management to assess it against national requirements (IFCC) and even higher standards. It also assists with natural resources and the environment, as well as in the preparation of sustainability reports.
Lillian Kallman is a director at PT AJA. NOW! Jakarta caught up with her for an interview regarding the company and sustainable forestry management and development in Indonesia.
Tell us a little about yourself. What is your educational and professional background? What brought you to Indonesia and why did you decide to stay? How long have been with AJA?
"I studied finance at the University of Alabama. I spent much of my childhood in Indonesia. As I still had strong family ties here, and a strong passion for the country, moving back to Jakarta was an easy decision.
"I have been with AJA Indonesia since it was founded in 2012. Our goal from the beginning was always to focus on Sustainable Forest Management Certification. I was an original member of the non-profit Indonesian Forest Certification Cooperation (IFCC) Standardization Committee and helped to draft the first IFCC Standard. Establishing the IFCC certification process became sort of a passion project for me, and seeing AJA become the first organisation to obtain the accreditation to audit the IFCC Standard was immensely rewarding.
"Anything that is certified under the IFCC Standard is also considered to be certified by the Program for Endorsement of Forest Certification (PEFC). PEFC is an NGO that develops benchmarks that all of the national governing bodies use to develop their forest management standards.
"AJA also plays a part in protecting the oceans and supporting sustainable fisheries. We are accredited by FIHRRST, the Foundation for International Human Rights Reporting Standards through their office in Jakarta. I'm very pleased that the latest version of the IFCC Standard also addresses Human Rights."
What are the advantages of AJA sustainable forest management certification and why is it important?
"It's important because I think the last couple of years should serve as a warning that if we do not take care of our home planet, it will not take care of us. AJA certification is important because it holds meaning as the highest level of system assurance available. Proper certification means adherence to the highest standards, not just the minimum required. As an Indonesian-based company, we support the notion that a product "Made in Indonesia" means to the global community that it is sustainably produced and of the highest quality. This is my mission and the mission of AJA Sertifikasi Indonesia."
How does AJA certification help preserve biodiversity in forest management?
"One of the criticisms of plantation forestry is that it creates monoculture plantations that are completely lacking in biodiversity. Sustainable forestry, even in plantation forests, helps to preserve biodiversity. Forest management concessions that we certify have large portions of their land devoted to conservation efforts. This preserves local flora and fauna."
What are the key elements of sustainable forest management?
"Sustainable forestry is multifaceted. The IFCC Standard is broken down into Production, Ecological, and Social Requirements. To quote PEFC, "Sustainable forest management creates outcomes that are socially just, ecologically sound and economically viable – the three pillars of sustainability.""
How can Indonesia's forests and products be made more sustainable?
"Although there is always room for improvement, Indonesia has done a lot of great work. The latest IFCC standard revision has a set of requirements for community forests, and it looks like rubber production might also be certified under the IFCC standard.
"The new IFCC Standard also has provisions for certification of trees outside the forest. These are trees that are grown in areas that are not traditionally forest areas. Hopefully, this will give some incentive to small landholders to also plant trees.
"The companies that we certify are fantastic. They are frequently blamed for forest fires in Sumatra, yet they devote a lot of resources every year trying to prevent them. Local people set fires because it is a quick and cheap way to clear land so that they can plant oil palm. This must be controlled for many reasons, not the least of which is that we are beginning to see the destruction of forests and our intrusion in to them as why we are contracting more deadly diseases and unknown viruses that are harboured in forests, and the animals that live there.
"Non-timber forest products like honey, mushrooms, etc. from inside certified forests are technically certified. I would love to see Indonesian handicrafts and other forestry-based products sold as PEFC-certified products. I think it would be good for Indonesia."
Thank you for some real insight into a very important subject for Indonesia