Nestled on the pristine shores of Mangsit, Senggigi, Qunci Villas has continuously strived to push boundaries when it comes to presenting epicurean dining experiences to visitors of Lombok. The stylish boutique hotel and villa has now introduced a brand-new experience with the opening of Qerang restaurant, set to tantalise guests with exquisite culinary creations from the sea.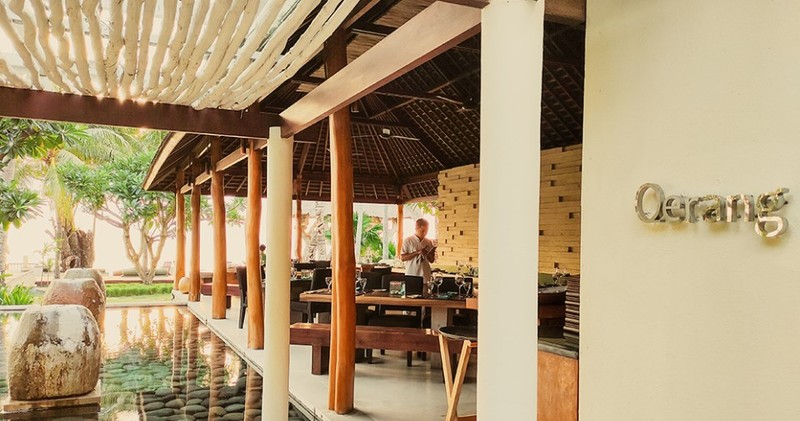 Spearheaded by recently-appointed Executive Head Chef, Vittorio Negri, Qerang aims to become the premier seafood restaurant in Lombok, cooking up only the freshest seafood with the finest quality, meticulously prepared and served by Chef Vitto and his experienced culinary team. Qerang is committed to pleasing the palates of the most discerning diners through its seafood produce, sourced locally and delivered fresh from the bountiful seas around Lombok, and from Sumbawa, Flores and Bali or imported from their most trusted suppliers.
Originally from Naples, Italy, Chef Vitto has a wealth of experience under his belt from working around the globe, from Thailand, the UK, Abu Dhabi and India, taking on the role of Italian specialty Chef de Cuisine. After making the move to Bali, he worked as the culinary leader at several hospitality brands such as The Stones Hotel in Legian. His last post in Bali before sailing across to Lombok was as the chef at Bali's popular seafood eatery, Bonito Fish Bar.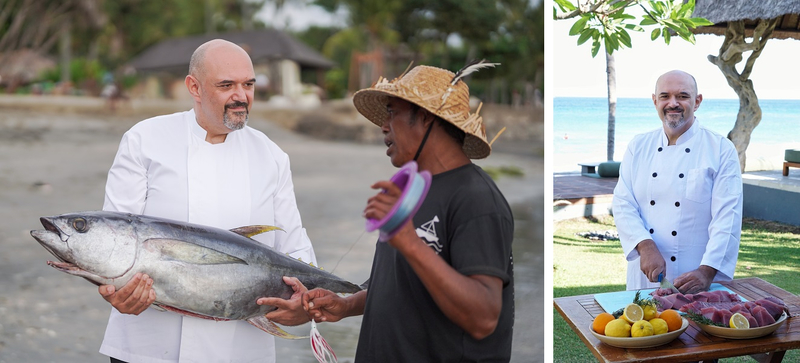 Under the leadership of Chef Vitto, Qerang spoils diners with a vast selection of fresh and innovative food concepts that will surely inspire culinary connoisseurs with a multisensory experience. Renowned for his deep-rooted culinary philosophy, Chef Vitto believes everything begins with taste. "For me, everything starts with the taste. The tastes of my childhood forged my culinary compass. The search for the right, authentic taste always guides my work. I believe that the food you make is your masterpiece and you should respect every part of its creation. It is not about using the food, it's about creating extraordinary food with food as an ingredient," said Chef Vitto.
Located within the resort's lush tropical grounds, the charming beachfront restaurant provides guests with an open-air setting, allowing the cool ocean breeze to flow through, treating guests to enchanting views of the open sea and blue skies as they enjoy a sumptuous meal.

Qerang features a flexible menu, offering both a la carte selections as well as an indulgent five-course set menu. The 5-course Indulgence menu presents Sakoshi Bay Oysters VS Lombok Oysters; Blue Crab Cocktail; Swordfish Ventresca; Fregola Sarda Ai Frutti Di Mare; and Negroni Memories. Wine pairing is also available for the set menu.
The a la carte menu serves up Raw & Chilled selections such as Mediterranean Ceviche, Sea Urchin, Tuna Tartare, Crab Cocktail, Burrata e Pomodoro and Sakoshi Oysters; Bites include Surf & Turf, Calamari Fritti, Seafood Croquette, Charred Vegetable Tempura and Swordfish Ventresca; Pasta offered include Linguine Nere Con Polpa di Granchio, Fregola Sarda ai Frutti di Mare, Ravioli Caprese, Spaghetti "Alle Vongole" and Risotto Funghi Porcini e Crema di Parmiggiano.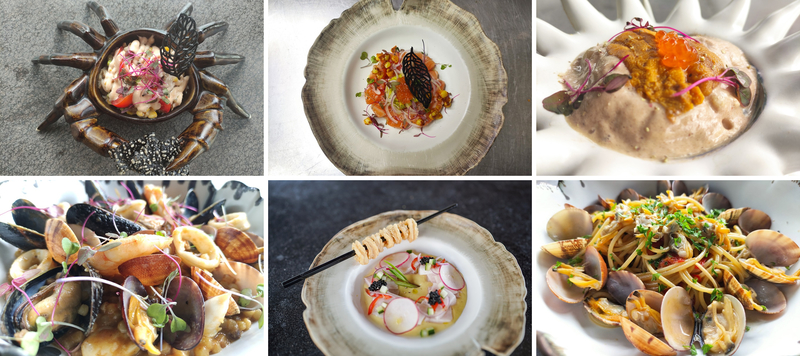 Salads include Crudo Salad, Octopus Salad and Insalata di Pollo; Soups include Cioppino, Zuppa di Cozze e Vongole and Minestrone di Verdure; Larger Plates include Char-Grilled Octopus, Swordfish Parmigiana, Tazmanian Salmon Fillet, Seafood Tower and Zucchini Roulade; while Over Coals – Pescatarians offer Bambu and Batik Lobster, King Tiger Prawns, Tuna Steak, Black Snapper and Octopus; Over Coals – Carnitarians include Angus Beef Aged Imported Rib Eye, Half Chicken Organic with Peri Peri Marinade, New Zealand Lamb Chops Grain Fed, Wagyu Tokusen Tri Tip Tagliata and Italian Style Veal Sausage.
To close off your feast, the Dessert offers the likes of Lemon Semifreddo, Negroni Memories, Greek Yoghurt Cheesecake, Charred Pineapple Carpaccio, Tiramisu, Homemade Gelato Selection and Chocolate Molten Cake.
Qerang is open daily from 6pm to 11pm.
For more information or reservations, please call +62 370 693 800 or follow Qerang's official Instagram.
Qerang at Qunci Villas
Jl. Raya Mangsit, Senggigi, Lombok
+62 370 693 800
stay@quncivillas.com
quncivillas.com