Jakarta Intercultural School's introduces an inclusive learning program for children with neurodiversity emphasizes both academic and life skills
Jakarta Intercultural School (JIS) inaugurated on Wednesday, September 21, 2022, a specialized program for children with neuro-diversities called the JIS Learning Center, further strengthening its commitment to providing an inclusive educational environment for students from multicultural backgrounds.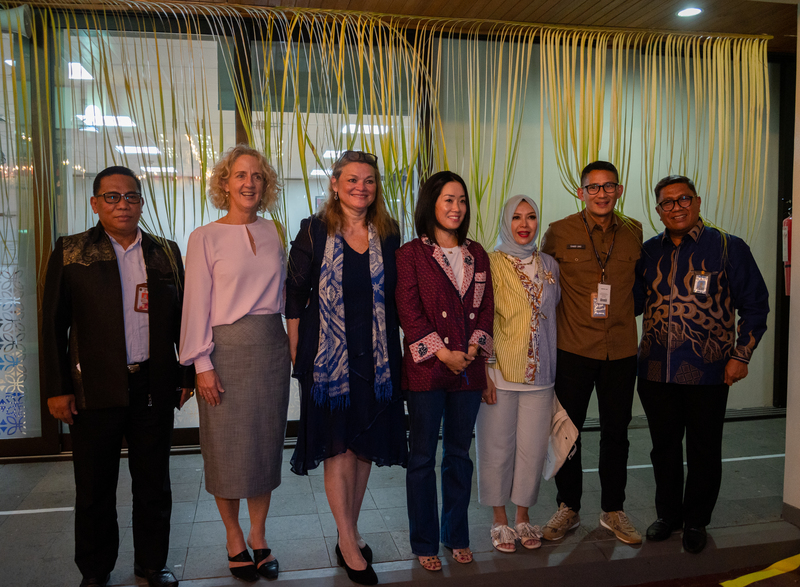 "Today marks a momentous occasion; a time for us to celebrate the values and beliefs we hold dearly about education and schooling," JIS Head of School Maya Nelson said during her opening speech. "As a school, we always strive to be a place where all children belong, where we can support the development of each child. We want to be a place that promotes inclusivity and diversity, where children and adults can learn from one another and with one another. With the opening of this program, we state strongly that all children can learn and that all children have a place in school."
International schools like JIS, she added, must always strive to stay committed to the rights of children, including those with neuro-diversities or developmental delays.
Attending the event as special guests were Tourism and Creative Economy Minister Sandiago Uno, and Dr. H. Yaswardi, M.Si., the Director for High School and Special Education Teachers at the Teachers and Educators Directorate General.
Dr. H. Yaswardi spoke to attendees about the current state of inclusive education in Indonesia, before expressing his appreciation of JIS's efforts to bolster and raise awareness about this much-needed approach to teaching and learning.
"Indonesia has some 311,000 schools. Of these, about 40,000 can be considered inclusive education institutions. For a traditional school to transform into an inclusive school, it would need the support of a good curriculum, skilled and experienced teachers, the appropriate facilities and infrastructure, as well as adequate programs and budgets," he said.
"The Education, Culture, Research, and Technology Ministry will always show its appreciation for schools that wish to create an inclusive education program. We are confident that this school [the JIS Learning Center] will serve as a hub for the development of learning programs for children with special needs. My respects to JIS Pattimura."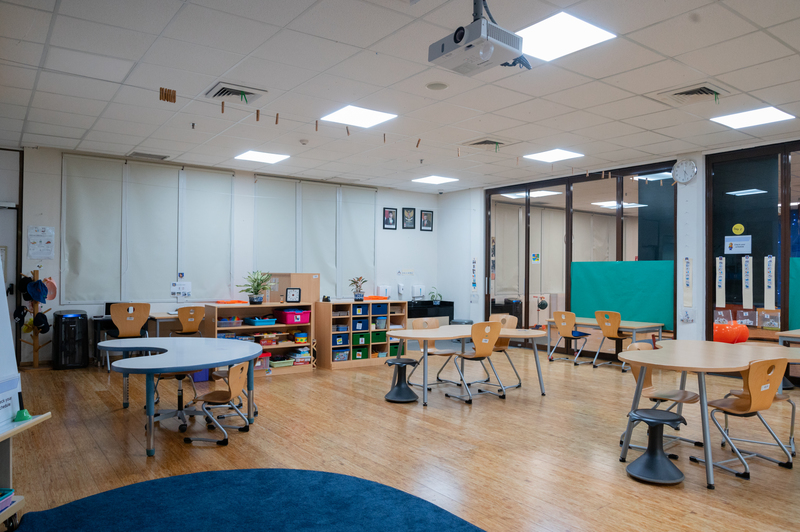 Limited to eight students per classroom to ensure each receives the attention they need, the JIS Learning Center is an enriching and supportive space for children aged 4-11 with mild to severe global developmental delays. These may include neuro-diversities that would make it difficult for them to keep up with the academic demands of a typical classroom or call for additional assistance with language and motor development, explains JIS Education Specialist Donise Lyons.
Bolstered by a two-pronged approach that emphasizes both academic and life skills, the JIS Learning Center uses the best practices in special education to give each student an individualized learning plan. Included in their learning are the traditional reading, writing, and mathematics, as well as engagements focusing on physical and social-emotional development.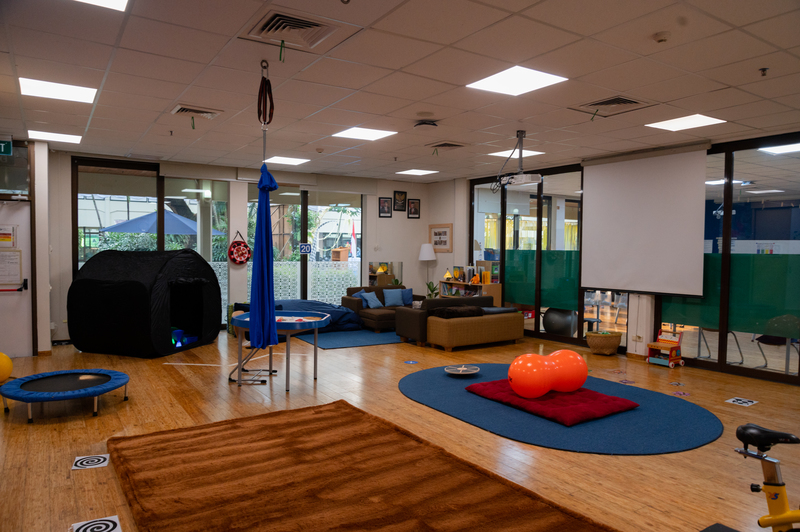 In the world, there are neuro-diverse people; there are people with all different types of learning abilities and styles, skills, and socialization. We want to make sure that's represented in our community as well," Lyons says. "At JIS, we are consistently increasing our ability to provide inclusive education to students with a wide variety of learning variations. And that is what we are focusing on in terms of inclusive education."
Seven students are currently enrolled in the JIS Learning Center's inaugural classroom, which is situated in the school's Pattimura Elementary (PEL) campus in South Jakarta, and plans are in place to expand the program to include middle school and high school-aged children over the next three years.
"Our purpose is to ensure that students can stay with us long-term and have support for the entirety of their learning journey," Lyons says.
To learn more about the program and how to apply, visit the JIS Learning Center website.