In late 2017, a man shifted his passion and his business in the commercial real estate sector to food systems and hydroponic farming, but with a real focus on sustainability. The amount of time and effort he spent in this field led to the development of one of Indonesia's steadily expanding hydroponic farms, which in turn support and exemplify a circular economy concept…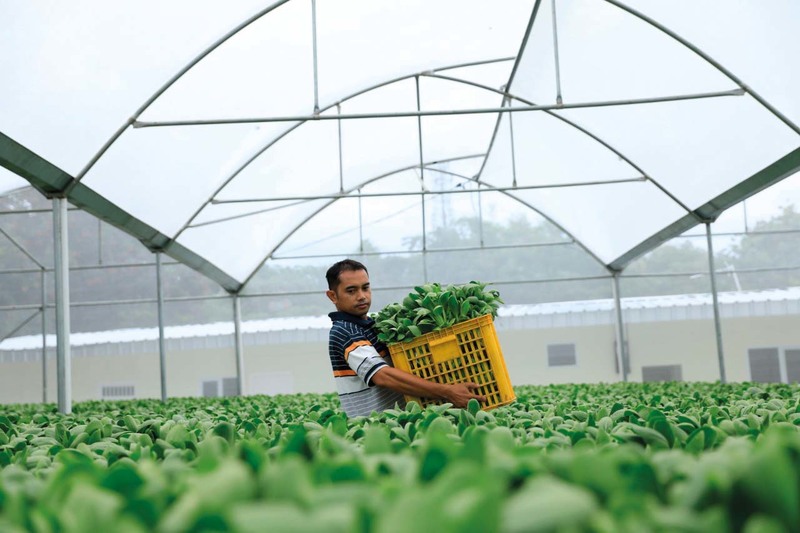 The circular economy replaces the end-of-life concept with regeneration, restoration and waste elimination through improvements in materials, products, systems and business models. Come late 2018, Amrit Lakhiani used his educational and professional experience and his background in finance to found Beleaf Farms. The first farm began in Bogor and quickly adapted to local circumstances.
The key differentiation factor of Beleaf Farms compared to traditional farms, is its soil-less system approach to growing fruits and vegetables. Now, you might be wondering, "are the nutrients contained within this produce the same compared to produce grown in regenerative or nutrient-rich soil?" According to Beleaf Farms, the nutrient content is the same.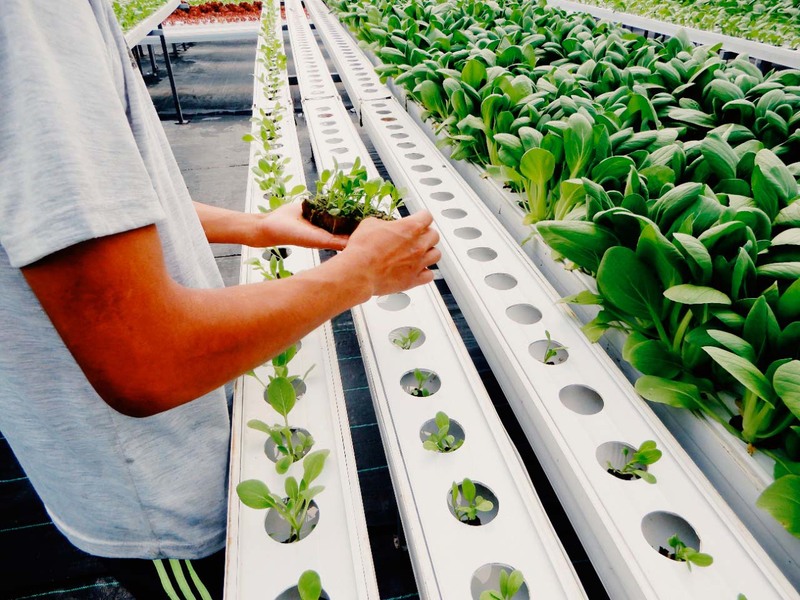 Compared to traditional farms, hydroponic farms use less water, with Beleaf Farms using 90% less than the average traditional farm. In the context of wastage, all land-sourced water used to support crop growth is always recycled, resulting in the reduction of negative environmental impacts. Wastage is always avoided, and organic waste is donated to traditional farms to transform into compost.
The country currently faces a long-standing problem in the agricultural sector, specifically regarding its population of farmers. The majority of children whose family members have developed expertise in farming, have grown into adults that prefer to learn in a different field and work in surrounding cities for numerous reasons. To provide a solution to this interconnected problem, Beleaf Farms in Bogor also operate as a research facility that provides inclusive learning for the community, including current and future farmers. Beleaf Farms is hopeful that because there is far less labor involved in the process of production, and certainly no back-breaking labor, more workers, especially the children of farmers who might otherwise leave the land, will join their team and make high quality fruits and vegetables possible, and sustainable to the next generations.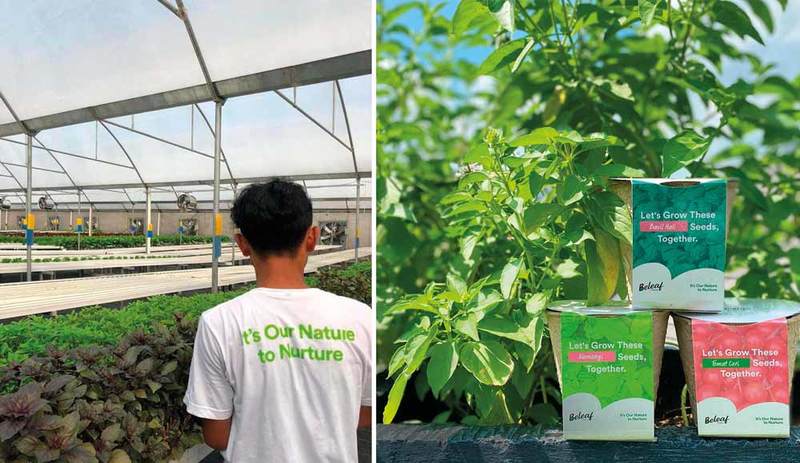 In recent months, the farm has expanded its operations to Bali and Surabaya, as well as other cities in the country. Its most recent farm in Bogor is triple the size of the first farm in Bogor, and all promise great yield due to the technology that has developed as they have learned from operating.
You can source pesticide-free, high-grade fruits and vegetables stored in biodegradable plastic from Beleaf Farms in all major supermarkets. These supermarkets include Grand Lucky, Lotte, Aeon, Hero, Diamond and Food Hall. If you'd rather opt for online grocery delivery, fresh fruits and vegetables can be ordered through leading grocery platforms such as Sayurbox, Segari, and even Astro. The first farm was from Bogor and sold local and oriental vegetables and fruits. Since 2017, its expanded to Bali, Surabaya and Puncak – with plans to continue growth and provide sustainably grown produce to households.
Find out more about Beleaf Farms here: https://linktr.ee/beleaffarms