Last month I wrote an extensive piece on the great ideas coming out of tiny Palau: The Palau Pledge and the "Ol'au Palau"program which is described as: "The first tourism initiative that unlocks new experiences and places through sustainable action." In this article I urged the Indonesia tourism authorities, either national in the Ministry of Tourism and Creative Economy or regional in the Dinas2 Pariwisata at provincial or kabupaten level, to read, learn and adapt good ideas from ..wherever… as long as they benefit us! ( See nowjakarta.co.id. Lessons from Palau for Our Own Pulau-Pulau )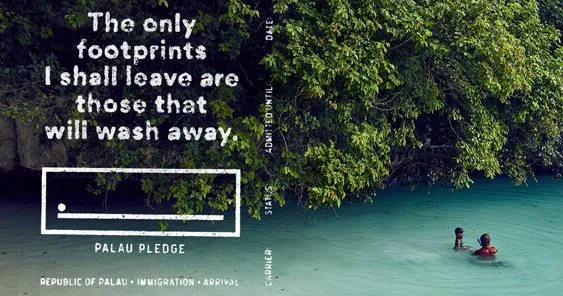 Now comes another great idea this time from the Aruba Tourism Authority (ATA) who have launched the first creative campaign titled "The Aruba Effect" to position the country not as an exporter of goods, but as the number one exporter of happiness. It explores what happens when this lift in mood spreads person by person, like a ripple effect, across the world. Again a great idea , taken from under our noses by a tiny destination. I love it.
Here's the pitch: "Feel the Aruba Effect – Spend just a few moments on Aruba's sunny shores and you'll feel it – a light, happier version of yourself that grows from within. It flows throughout One Happy Island so no matter where you go, you'll find it. We call it the Aruba Effect, and here's the best part – it stays with you long after you leave."
And how it is rolling out the campaign is another lesson to be learnt: "The One Happy Island is bringing "The Aruba Effect" to life through its new advertising which includes website updates, digital videos, organic social, and display as well as special partnerships with HBO, Hulu, Paramount and Discovery+."
Bali's resources have so much greater potential but what have we launched that has depth and meaning since " Eat, Pray, Love" brought seekers of renewal to the island? Or going even farther back to the Bali Recovery Program after the Bali Bombings when we sent the message: "Bali is my Life" to the world? Nothing that seems to have penetrated or gone viral, that is for sure, and that is a great pity since Indonesia has creative talent a-plenty who can surely make a wonderful campaign to restore our place in world tourism.
I attach here again the idea for the Yogya or Bali (or wherever ) Promise which asks tourists to respect our destinations. This will generate serious attention around the world as we attempt to continue (or start?) the journey to responsible and sustainable tourism.
This may not be the answer to all our challenges – but it is AN answer and right now we need to fly some flags to grab the world's attention.
Anyone with me?
---
THE YOGYAKARTA/BALI/ETC * PROMISE
THANK YOU FOR WELCOMING ME TO YOUR WONDERFUL LAND
I AM HAPPY TO MAKE THIS PROMISE AS YOUR HONOURED GUEST:
– NOTHING I DO WHILE I AM HERE WILL DISTURB EITHER THE NATURAL ENVIRONMENT, NOR THE WAY OF LIFE OF THE LOCAL RESIDENTS
– I WILL NOT INTRUDE ON LOCAL CEREMONIES OR SERVICES WITHOUT AN INVITATION
– I WILL NOT WALK IN AREAS THAT ARE CLEARLY PRIVATE
– I WILL WEAR APPROPRIATE CLOTHING AT ALL TIMES AND RESPECT THE DIGNITY AND PRIVACY OF MY HOSTS
– WHILE I AM HERE TO ENJOY MYSELF I AGREE NOT TO INDULGE IN UNSEEMLY OR INAPPROPRIATE BEHAVIOUR
– I WILL TRY TO COMMUNICATE WITH THE RESIDENTS IN THEIR LANGUAGE – EVEN IF IT IS ONLY A FEW WORDS
– WHILE BARGAINING IS STILL PERMITTED I UNDERSTAND THAT I SHOULD TRY TO PAY A FAIR PRICE FOR MY PURCHASES.
– I WILL PRIORITISE LOCALLY SOURCED GOODS AND SERVICES TO SUPPORT THE LOCAL ECONOMY
– I WILL MAKE EVERY EFFORT TO REDUCE THE WATER I USE, THE ENERGY I CONSUME AND THE WASTE I GENERATE WHILE I AM HERE TO PRESERVE THE RESOURCES OF THIS LAND.