Designed to tempt the palates and please the eyes, Crio (meaning "to create" in Portuguese), is a haven of artful chocolate creations, handmade using time-honoured techniques and fine ingredients, sourced both locally and abroad, Crio's signature trademark.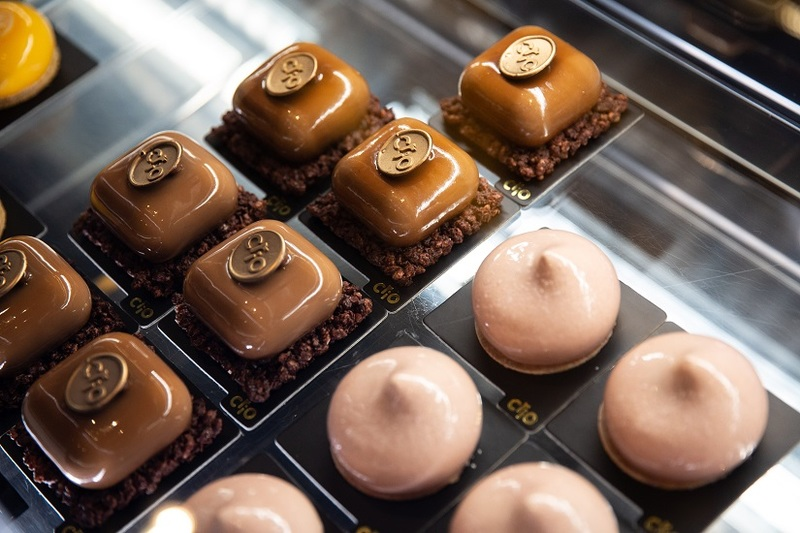 A new dining destination where diners can find a selection of fine chocolate creations, tapas, and locally inspired cocktails.
Photos: Crio.
Crio was founded by Richie Pratadaja, an Indonesian chocolatier who opened Crio to create a top-notch and one-stop dining experience where guests can enjoy savoury food, desserts, and cocktails. He has over 11 of experience in the industry after honing his skills in the United States, including working as a baker at the famous Bellagio Hotel in Las Vegas and as a sous chocolatier at FIKA NYC,
As a professional chocolatier, Richie respects originality, creativity and quality, the three significant aspects patrons can expect in his creations at Crio. His expertise in making chocolate delicacies is a result of his years of experience working with renowned chefs and chocolatiers, as well as participating in several competitions.
In this restaurant, located in the elite Menteng area, guests can savour various chocolate creations that range from chocolate bars, and chocolate dragées to bonbons, the jewel of this restaurant. At Crio, which also doubles as his studio where he creates all the chocolate delights, guests can see through the glass walls how the handcrafted chocolate bonbons are made to perfection with beautifully hand-painted designs, thin chocolate shells and different layers of flavours.
Richie has been researching to create unique flavours of the small French-style chocolate confections, and as a result has come up with several signature flavours, such as Hazelnut Bar (roasted hazelnut paste, vanilla bean, crunchy wafers), Kalamansi Pie (calamansi ganache, speculoos cookies), and Ivy (rosella gel, yuzu ganache, black sesame, and kluwak).
To keep enticing guests to keep coming back for more, Richie will regularly create new flavours and showcase the delectable chocolate creations on the display case. For example, Coquito, an elegant red with a splash of beautiful green, this bonbon is like a gem with the taste of coconut-infused rum with spices and Tahitian vanilla which is perfect to give to your loved ones during this festive season.
Crio also serves delightful savoury dishes presented in tapas style with various dishes influenced by local and international flavours on the menu. Guests can indulge in several of the crowd-pleasing dishes including the Balinese Octopus (char-grilled octopus compressed watermelon, bell pepper chimichurri, and mint gel) and Amuse Bouche (black prawn ball and beef conello).
For main courses, guests can also enjoy recommended dishes such as Lobster Mac & Cheese (homemade cheese sauce, lobster chunks, beef or pork bacon, truffle, and pistachio crumble) and CCC43 (sous vide chicken breast 58C, potato fondant, crispy chicken skin, glazed vegetables, cashew, and chocolate sauce). All of the savoury dishes are meticulously curated by Richie, together with Chef de Cuisine William Cecario, a French-trained chef who previously worked at Teatro Gastroteque in Bali and several high-profile hotels on the island including Aryaduta Bali and Conrad Bali.
This elegant restaurant also features a lavish bar serving locally inspired cocktails and bonbon pairings for an immersive drinking experience. For more information, please call +62 812 1001 5969 or follow their official Instagram @crio_jkt.
Crio is open Monday-Thursday & Sunday (7am – 10pm) and Friday & Saturday (7am – closed).
Crio
Jalan Teuku Cik Ditiro No. 43, Menteng, Jakarta
+62 812 1001 5969
@crio_jkt