Built upon the concept of Ichi-go Ichi-e, Sumō-Ji by Anima Group is a modern izakaya and sake lounge that focuses on comfortable yet modern Japanese dishes. Sumō-Ji offers a wholesome dining experience that reminds people to enjoy and cherish every gathering that they may take part in.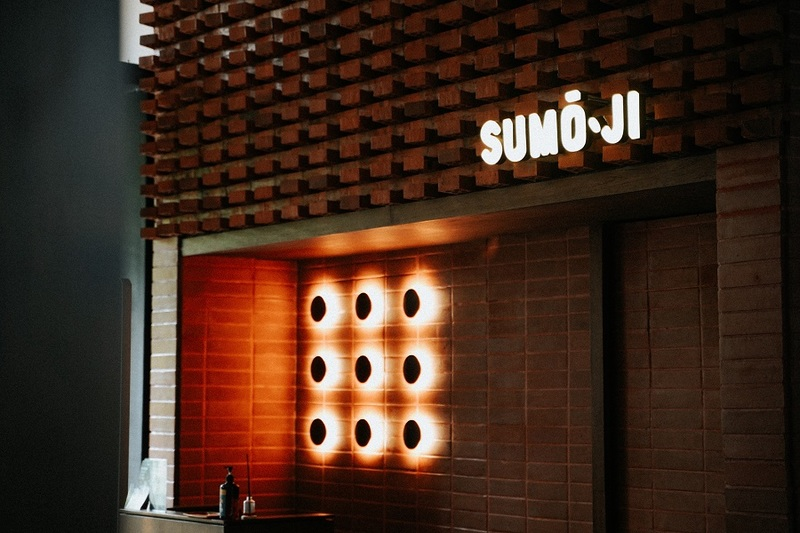 In the restaurant, they cure and smoke their meat selections and cook over a charcoal grill with binchotan. They embrace the concept of a social dining experience and focus on shareable dishes that let everyone have a taste of the menu selections. To elevate the guests' dining experience, they offer their meticulously curated in-house signature cocktails, and selections of Japanese sake, beer, and spirits. Both the food and drinks are made and presented to highlight the best of the freshest quality ingredients. The preparation techniques they implement touch upon the modern approach to Japanese cuisine with the intention for the guest to immerse themselves in a new approach to the eclectic Japanese dining experience.
The restaurant area is divided into three sections. First guests enter through a mesmerizing hallway then are greeted with a modern Japanese izakaya interior design and ambience. The dining experience starts from the open-air dining area, then the izakaya bar which is set for customers to have the experience to see the chef preparing our menu, and the bar in which guests can enjoy the specially curated drinks after a lovely meal.
Their aim is to create dining experiences that both excite and surprise the senses, serving delicious food that lives long in our guest's memories. They look forward to welcoming everyone to Sumō-Ji.
Sumō-Ji
Jl. Kyai Maja No.63, RT.6/RW.2, Kebayoran Baru, South Jakarta
+62 21 7391 0039 | +62 813 8503 7783 (WA)
contact@sumo-ji.com
@sumojijakarta